Filter by Category
Workforce Training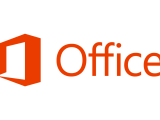 Microsoft Office Certification
with Roger Redin Jr.

Feb 6, 2018 at 6 pm

, runs for 6 weeks
Do you have some experience with Microsoft Office but could use more training? You will learn how to get the most out of this vaulable software and become more employable as you explore all the applications within the Microsoft Office Suite.
Take all six parts of the series to receive a certificate of completion at the last class.
THIS IS TO REGISTER FOR ALL 6 CLASSES!
Pharmacy Technician Program
with June Thomas

Mar 12, 2018 at 3 pm

, runs for 8 weeks
This comprehensive 50 hour program will prepare students to work as a pharmacy technician in a retail or other pharmacy setting and to take the Pharmacy Technician Certification Board's PTCB exam. Course content includes: pharmacy medical terminology, the history of pharmacy, the pharmacy practice in multiple environments, pharmacy calculations and measurements, reading and interpreting prescriptions and defining drugs by generic and brand names. Through classroom lecture and hands on labs, students will review dosage calculations, drug classifications, the "top 200 drugs", I.V. flow rates, sterile compounding, dose conversions, aseptic technique, the handling of sterile products, total parental nutrition (TPN), dispensing of prescriptions, inventory control and billing and reimbursement.
Phlebotomy Technician Program
with Toby Martin

Mar 6, 2018 at 5 pm

, runs for 11 weeks
This 90 hour Phlebotomy Technician Program prepares professionals to collect blood specimens from clients for the purpose of laboratory analysis. Students will become familiar with all aspects related to blood collection and develop comprehensive skills to perform venipunctures completely and safely. Classroom and lab work includes terminology, anatomy and physiology; blood collection procedures; specimen hands-on practice; and training in skills and techniques to perform puncture methods.
Payment plan available: $800 deposit plus 5 payments of $199.80