Filter by Category
Workforce Training & Certificates
Certified Residential Medication Aide (CRMA)
with Susan Zimmerman, RN, BA

Apr 2, 2019 at 3:30 pm

, runs for 7 weeks
This course provides the student with the necessary knowledge and practice to become state certified as a CRMA. It is designed to teach students to administer selected non-injectable medications safely and to document accurately in Assisted Living Residences, group homes, as well as in the home setting (Agency Home Care) within the guidelines of the DIRS for the State of Maine. The DIRS designated that a minimum of 40 hours class time would be required, however to ensure that students are able to learn all materials in a non-time pressured class, the class may take up to 48 hours to complete.
Registration Unavailable
Dialysis Technician
with CCI Staff

Mar 26, 2019 at 5 pm
This 50-hour Dialysis Technician Program provides students with the knowledge and skills needed to perform the duties required of Dialysis Technicians. Under the supervision of physicians and registered nurses, Dialysis Technicians operate kidney dialysis machines, prepare dialyzer reprocessing and delivery systems as well as maintain and repair equipment. Furthermore, technicians work with patients during dialysis procedures and monitor and record vital signs as well as administer local anesthetics and drugs as needed.  Additionally, they may also be involved in the training of patients for at-home dialysis treatment.  Note: This program does not include a national or state certification as part of its overall objectives.  Additionally there is no student internship or clinical rotation offered as part of this program. Call Dawn Wheeler at 443-8255 to register.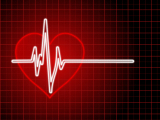 Registration Unavailable
EKG Technician
with CCI Staff

Mar 25, 2019 at 5 pm
This comprehensive 50 hour EKG Technician Certification Program prepares students to function as EKG Technicians and to take the ASPT – Electrocardiograph (EKG) Technician exam and other National Certification Exams. This course will include important practice and background information on anatomy and physiology of the heart, medical disease processes, medical terminology, medical ethics, legal aspects of patient contact, electrocardiography and stress testing.  Additionally, students will practice with EKG equipment and perform hands on labs including introduction to the function and proper use of the EKG machine, the normal anatomy of the chest wall for proper lead placement, 12-lead placement and other clinical practices. Call Dawn Wheeler at 443-8255 to register.