General Enrichment
Registration Unavailable
Assisted Dying: Understanding the Debate II
with Valerie Lovelace

May 14, 2016 at 9 am
The ethically-charged question of hastening one's own death often prompts extreme reaction. Important concerns arise from every arena. Information is abundantly available and much of it convincing. What do these laws really provide? How is one to sort it all out? This abbreviated workshop centers on the actual process of aid-in-dying legislation, and covers many of the controversial questions involved. With the 2015 passage of California's AID law, five states now offer legal protections for physicians and qualified terminally ill patients to include this option as part of a continuum of care and services for competent patients facing the end of their lives. Use of film and candid discussion enables participants to gain greater insight into the legal and ethical concerns of aid-in-dying, and learn more about Maine's own history with the movement. Whether in support or opposition, this workshop will deepen participant understanding of the central questions involved in "death with dignity" legislation.
Requirements: Students should contact instructor, itsmydeath@gmail.com or 207-240-3186 once enrolled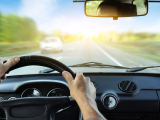 Registration Unavailable
Driving Dynamics II
with Maine Bureau Of Highway Safety

May 7, 2016 at 8:30 am
Maine Driving Dynamics offers all drivers the opportunity to improve their defensive driving abilities. This five-hour course includes discussion of collision avoidance techniques, safety issues, driver habits and attitudes and the basic elements that constantly challenge drivers on Maine's highways. Our course is taught by a certified Maine Driving Dynamics instructor. The class format engages students with lectures, videos and class discussion/participation. Those completing the course receive a three-point credit on their driving record. Participants must attend both classes.
This class is held at Wiscasset High School
Registration Unavailable
Sacred Space/Psychic Protection
with Rose Morris

May 10, 2016 at 6 pm
Ever feel overwhelmed by others? Want to keep your energy to yourself, separating yourself? Worry about being energetically or psychically attacked? This workshop will teach you how to not only protect yourself but to create an etheric energy field around you to help keep you safe. So many of us are Empaths, picking up the emotional baggage from anyone who cross our paths and carrying it through the rest of our day, in this workshop you will learn techniques to block this energetic overload and how to clear yourself when you do walk through it. You will learn to set Sacred Space to keep yourself in balance during your day!